Subscription
Pre-Registration January – Febuary
$75,00 CDN for 1 division
$35,00 CDN for each additional division $6,00 CDN convenience fee
Registration March – April
$80,00 CDN for 1 division
$40,00 CDN for each additional division $6,00 CDN convenience fee
Late Registration Day of Tournament
$95,00 CDN for 1 division
$55,00 CDN for each additional division $6,00 CDN convenience fee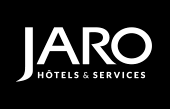 Accommodation available
Get a discount with our partner Hotels Jaro
Promo Code: 5931574
ONLINE SUBSCRIPTION
You can now register online by clicking on the button below.
David Bossinotte,Samuel Gagnon and Claire Cocozza co-directed by Clermont Poulin of Studios Unis, as well as its franchisees and partners, have been organizing for 39 years one of the most important martial arts championships in the world, the Quebec Open. In fact, each year, more than 1,200 karatekas and competitors from around fifteen countries compete against the best in their discipline in a two-day competition. This tournament is open to all ages, levels and styles of martial arts.
One of the true highlights of the Quebec Open is the great closing show on Saturday night. This grandiose, professional and entertaining show continues to grow year after year. More than 4,000 spectators were present at the University of Laval PEPS Amphitheater last year to see the championship finals. The team is constantly working to get the biggest names in the field to attract the crowds. That's why it's considered the best martial arts show in North America.
The Quebec Open is the only sanctioned AAAAA NASKA tournament outside of the United States. The Quebec Open is also sanctioned by WAKO Canada.
This competition enjoys an unprecedented international reputation, in addition to meeting a number of social and government objectives. The championship promotes physical health because of the direct impact of martial arts on the health of the population. The Quebec Open has the reputation of being an excellent tournament and the last edition has shown professionalism and consistency that sets a new standard for all other tournaments.
OUR ORGANISATION'S MEMBERS
Clermont Poulin:
Founder, Mister Québec Open
David Bossinotte:
Président, Co-producer, coordonnateur en chef
Samuel Gagnon :
Vice-Président, Co-producer, Public relations
Claire Cocozza :
Co-producer, Administration
Jessyca Poulin :
 Communication, Artistic direction
Marc-André Parent :
Coordinator
Lynda Beaulieu :
Administration
Régis Poirier :
Referee manager, markers et equipment
Mathieu Roy :
Video & Music
THANK YOU TO OUR SPONSORS